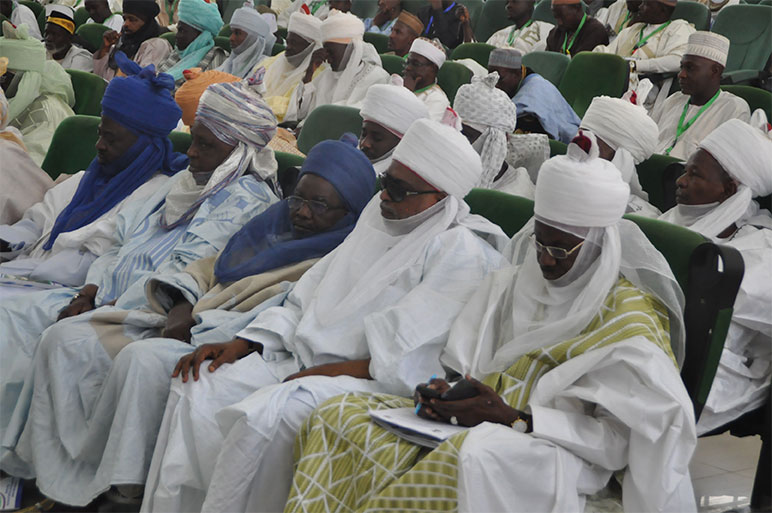 The second in the series of MNCH2 learning events focused on the role of religious and traditional institutions in improving health outcomes. The event was hosted in Kano, which has been a pioneer in terms of engagement with Emirate Health Committees on maternal and child health.
The event featured, speeches from policy makers (government), prominent traditional leaders (Emir of Kano), exhibitions from MNCH2 and other implementing partners, as partners, as well as panel discussions and testimonials from community leaders.
Event purpose
To provide a forum for traditional and religious leaders to engage with policy makers (national and local government officials), civil society, donors, advocates, media (state and national), practitioners and researchers, partners and programme specialists to share experiences, best practices, lessons learned and confirm commitments related to improving health outcomes, specifically RMNCH in their state and across northern Nigeria. Read more…..