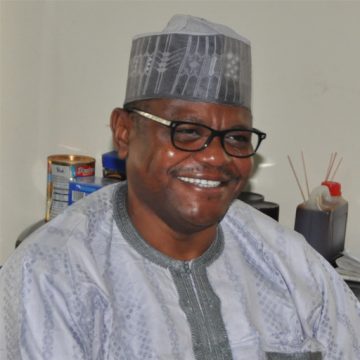 Abdulsamad Salihu
National Deputy Team Leader - Technical
Abdulsamad Salihu brings to MNCH2 over 15 years of experience in public-private-partnership and social marketing programme design and implantation. He began his career with the Society of Family Health (SFH) as the regional communications coordinator for the Kano/Borno axis where he ensured the existence of an enabling environment for the implementation of the comprehensive PSRHH and USAID AIDSMARK projects across Borno, Kano, Katsina and Yobe States. He was then promoted to the position of the zonal programme manager, Northwest and Northeast of Nigeria here he was responsible for the management, system strengthening and maintaining of relationship with the governments of 12 northern States namely Adamawa, Bauchi, Borno, Gombe, Jigawa, Kaduna, Kano, Katsina, Kebbi, Sokoto, Yobe and Zamfara. Abdulsamad was responsible for 4 projects - the USAID Improving Reproductive Health in Nigeria (IRHIN), comprehensive integrated approach to HIV care (CIHPAC) and 2 HIV workplace intervention projects. From 2007 – 2009, he became the senior programme manager in the headquarters of SFH where he provided leadership in coordination and documentation of innovative approaches to behaviour change communication and demand generation at community level across many projects like the Women Health Project, the first phase of the Global Fund Mallari, the Global Fund HIV and IRHIN. When SFH was granted the award of the ENR programme, Abdulsamad became the assistant programme director where he provided strategic direction, skills in health systems design/transformation, operational planning and sustainable financing to the team of Advisers drawn from the ENR consortium. In November 2011, he became the Deputy programme Director ENR programme where he managed the ENR supported states with programme budget, directed and managed the ENR design and implementation process and contributed to the overall ENR consortium secretariat management as a core member of the ENR executive management team. In 2014 Abdulsamad became the SFH Lead on the SFH/Unilever corporate partnership project titled Unilever Sunlight Village Project where he built and managed the SFH corporate partnership with Unilever and began securing new partnerships with prospective donors from the private sector on health issues in an effort to reducing the burden of diseases in the country using the business model. Abdulsamd's technical skills and practical experience spans across community empowerment, health systems strengthening, hygiene promotions, sexual reproductive health, providing an enabling environment in hard to reach areas and maternal, newborn and child survival programme. Abdulsamad Salihu is the Deputy Team Leader, Technical in the MNCH2 programme.
: Abdulsamad.Salihu@mnch2.com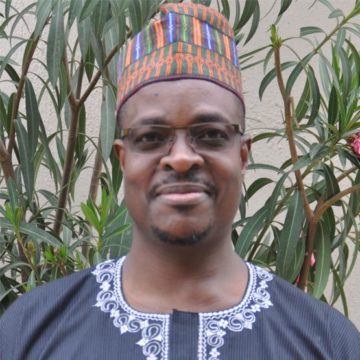 Dr. Jabu Nyenwa
National Team Leader
Dr. Jabu Nyenwa is an international development professional, public health practitioner and medical doctor with more than 20 years of experience managing national and regional MNCH, SRH, HIV, health systems strengthening, and poverty alleviation programmes in sub-Saharan Africa. Since 2014 Jabu has been Project Director and from February 2018 he assumed the role of National Team Leader on the DFID Nigeria Maternal Newborn and Child Health Programme (MNCH2). Over the past decade, Jabu has held senior managerial and technical positions in Palladium including his current role as Director of Health for Palladium EMEA, Project Director on DFID and EC funded large scale international development projects and Regional Director for Southern and East Africa. Jabu's passion is to transform healthcare systems for better health and to save lives in Africa.
: jabu.nyenwa@mnch2.com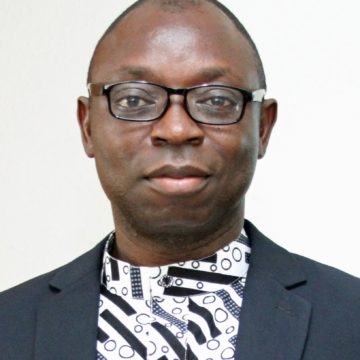 Dr. Olugbenga Oguntunde
National Deputy Team Leader - Results
Olugbenga brings over fifteen years of experience in public health practice to the MNCH2 programme. He is skilled in designing and implementing health systems research and disseminating research evidence to varied audiences to inform health policy and practice. He was a lecturer of principles of epidemiology, research methodology and bioethics at Ahmadu Bello University (ABU) Zaria, Kaduna State and Bingham University in Karu, Abuja, Nigeria. He also served as Operations Research Advisor to Nigeria's USAID Targeted States High Impact (TSHIP) Project. Olugbenga also provided technical support to Health Research Advisory Committees and the Health Research Ethics (HREC) sub-committees in project states towards improving research governance and ethical conducts of research involving human subjects. Olugbenga is the MNCH2 National Deputy Team Leader- Results.
: Olugbenga.Oguntunde@mnch2.com