MNCH2 is saving lives and improving the quality of life for women and children through the empowerment of communities and the strengthening of health systems in Northern Nigeria.
The Maternal, Newborn, and Child Health Programme (MNCH2) is a five year country-led, UK government funded, health progamme across six northern states.
MNCH2 aims to create a quality continuum of care from pre-pregnancy through the first five years of the life of a child to reduce maternal and child mortality.
MNCH2 works with community organisations, local and state governments, health practitioners, and more to achieve its goals and objectives of improving the lives of women, children, and families.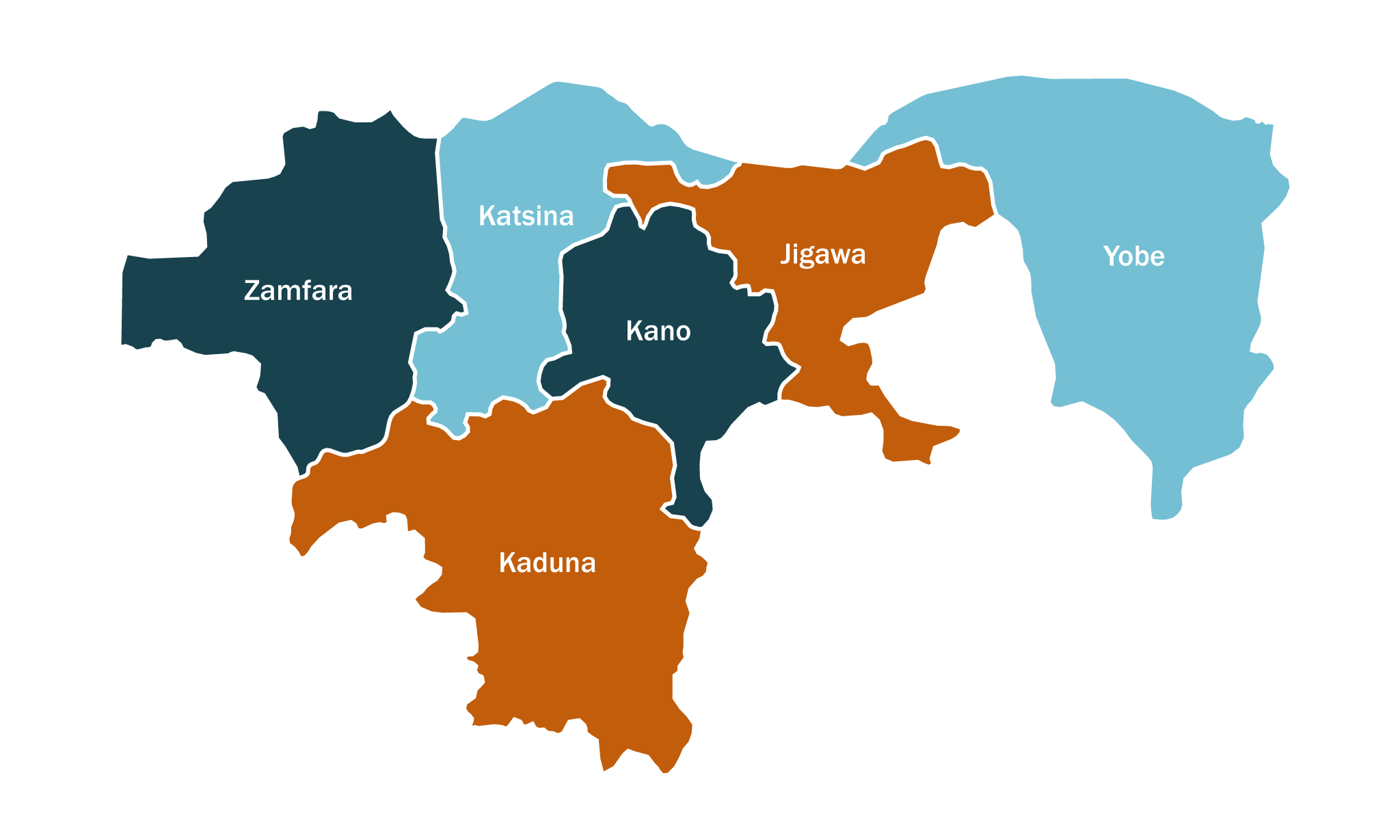 Notification 2
| | |
| --- | --- |
| Population | 4,194,080 |
| Maternal Mortality Rate (MMR) | 1,025 deaths per 100,000 live births |
| Fertility rate (total births per woman) | 7.5% |
| | |
| --- | --- |
| Population | 5,590,272 |
| Maternal Mortality Rate (MMR) | 1,100 deaths per 100,000 live births |
| Fertility rate (total births per woman) | 7.6% |
| | |
| --- | --- |
| Population | 6,113,503 |
| Maternal Mortality Rate (MMR) | 1,025 deaths per 100,000 live births |
| Fertility rate (total births per woman) | 4.1% |
| | |
| --- | --- |
| Population | 12,757,211 |
| Maternal Mortality Rate (MMR) | 1,025 deaths per 100,000 live births |
| Fertility rate (total births per woman) | 6.8% |
| | |
| --- | --- |
| Population | 2,757,322 |
| Maternal Mortality Rate (MMR) | 1,549 deaths per 100,000 live births |
| Fertility rate (total births per woman) | 7.5% |
| | |
| --- | --- |
| Population | 6,113,503 |
| Infant Mortality rate) | 66% |
| Under 5 Mortality rate | 13.5% |