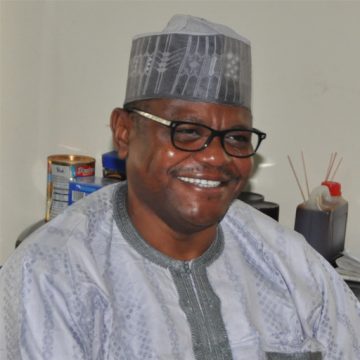 Abdulsamad Salihu
National Deputy Team Leader - Technical
Abdulsamad Salihu brings to MNCH2 over 15 years of experience in public-private-partnership and social marketing programme design and implantation. He began his career with the Society of Family Health (SFH) as the regional communications coordinator for the Kano/Borno axis where he ensured the existence of an enabling environment for the implementation of the comprehensive PSRHH and USAID AIDSMARK projects across Borno, Kano, Katsina and Yobe States. He was then promoted to the position of the zonal programme manager, Northwest and Northeast of Nigeria here he was responsible for the management, system strengthening and maintaining of relationship with the governments of 12 northern States namely Adamawa, Bauchi, Borno, Gombe, Jigawa, Kaduna, Kano, Katsina, Kebbi, Sokoto, Yobe and Zamfara. Abdulsamad was responsible for 4 projects - the USAID Improving Reproductive Health in Nigeria (IRHIN), comprehensive integrated approach to HIV care (CIHPAC) and 2 HIV workplace intervention projects. From 2007 – 2009, he became the senior programme manager in the headquarters of SFH where he provided leadership in coordination and documentation of innovative approaches to behaviour change communication and demand generation at community level across many projects like the Women Health Project, the first phase of the Global Fund Mallari, the Global Fund HIV and IRHIN. When SFH was granted the award of the ENR programme, Abdulsamad became the assistant programme director where he provided strategic direction, skills in health systems design/transformation, operational planning and sustainable financing to the team of Advisers drawn from the ENR consortium. In November 2011, he became the Deputy programme Director ENR programme where he managed the ENR supported states with programme budget, directed and managed the ENR design and implementation process and contributed to the overall ENR consortium secretariat management as a core member of the ENR executive management team. In 2014 Abdulsamad became the SFH Lead on the SFH/Unilever corporate partnership project titled Unilever Sunlight Village Project where he built and managed the SFH corporate partnership with Unilever and began securing new partnerships with prospective donors from the private sector on health issues in an effort to reducing the burden of diseases in the country using the business model. Abdulsamd's technical skills and practical experience spans across community empowerment, health systems strengthening, hygiene promotions, sexual reproductive health, providing an enabling environment in hard to reach areas and maternal, newborn and child survival programme. Abdulsamad Salihu is the Deputy Team Leader, Technical in the MNCH2 programme.
: Abdulsamad.Salihu@mnch2.com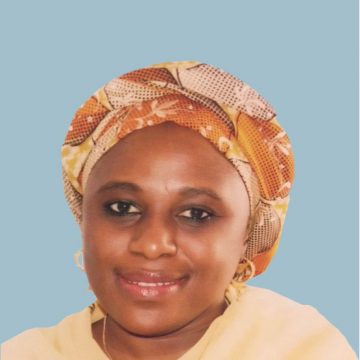 Dr. Salma Anas Kolo
National Team Leader
Dr. Salma Anas-Kolo brings to the MNCH2 programme over eighteen years of experience in Health Sector Development. She has experience in health sector policy formulation, strategic development, resource mobilization and implementation of various health programmes at international, regional and national levels. Her technical skills and expertise cut across Health Systems Strengthening with particular reference to PHC and Sexual, Reproductive, Maternal, Newborn and Child Health, as well as prevention, treatment and care of HIV and STIs. Her most recent job in Nigeria was Director, Special Projects and Coordinator of the National Health Sector Response to the humanitarian crisis, Federal Ministry of Health, Nigeria. She has served as the Assistant Country Representative/Head Reproductive Health/HIV, United Nations Funds for Population Activities (UNFPA), Nigeria, Deputy Country Director/Technical, Strengthening Nigeria's Response on HIV/AIDS (SNR)/DFID, Family Health International (FHI), Country Officer, HIV/STIs, WHO in Sana'a, Yemen and also was the Honorable Commissioner of Health, Borno State, Nigeria. Dr. Salma has vast knowledge of the Nigerian health system, she is conversant with the social-cultural, ethical, religious and political issues in Northern Nigeria as they relate to the health of the woman, girl and child. Dr. Salma is the National Team Leader of the MNCH2 programme.
: Salma.Anaskolo@mnch2.com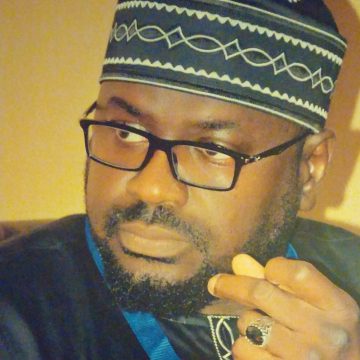 Dr. Dauda Sulaiman Dauda
National Deputy Team Leader - Results
Dauda Sulaiman Dauda brings to MNCH2 over 20 years of experience in various sectors of healthcare delivery spanning expertise in program design, management, implementation, and monitoring and evaluation (M&E). He is currently the Nigeria Country Representative for Palladium responsible for coordinating company activities, covering general administrative oversight of Palladium projects and staff in-country. Dr. Dauda provides leadership for all project tendering, major procurement activities, ensures coordination of activities across different projects and serves as Palladium's liaison with the Government of Nigeria, funding agencies, clients and other stakeholders. In addition to leading Results Management on MNCH2, he also serves as the Project Director for the USAID Family Health Plus (FH-Plus) and follow-on SIFPO2 projects and as Strategic Information Advisor for the SUSTAIN comprehensive HIV/AIDS care and treatment project. Prior to this, he has also worked as SI Advisor on the predecessors to SUSTAIN – AIDSRelief and CHARIS projects – leading a team that built the capacities of project local partner health facilities across 16 Nigerian states in health management information systems, setting up electronic medical records and training healthcare workers in M&E of HIV/AIDS programmes. The team also pioneered the utilization of e- and m-Health on these projects and was responsible for starting Nigeria's first ever HIV/AIDS paperless e-clinic in 2009. On FH-Plus, Dr Dauda supervised development of an android application for direct reporting from healthcare facilities to the Federal Ministry of Health's DHIS2 reporting platform and its deployment in 20 states nationwide. From 2012 to 2017, Dr. Dauda served first as 1st Vice-Chair and then Chairman of the Nigeria Global Fund Country Coordinating Mechanism (CCM) with membership on its Executive, Oversight, and Revenue Mobilization Committees. He is currently an Executive Committee and Board Member on the Nigeria CCM and member on the Regional Coordinating Mechanism (RCM) of the Global Fund Abidjan-Lagos Corridor Organisation. Dr. Dauda has work experience in Ukraine and Nigeria and has provided technical assistance to Palladium projects in Kenya, Uganda, Tanzania and Zambia. Dr. Dauda is fluent in English, Hausa, Russian and Ukrainian whilst working on his Arabic and French competencies.
: Dauda.Sulaiman@thepalladiumgroup.com