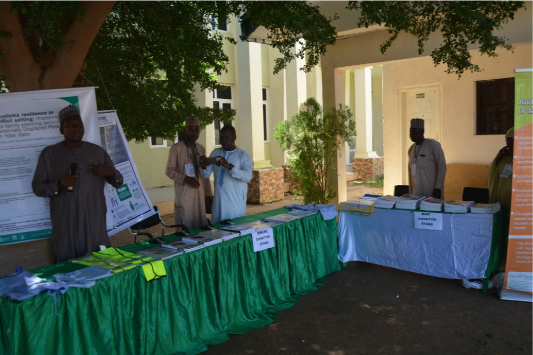 This important information dissemination event brought together stakeholders from the federal and state governments, donors and development partners to explore the need for and resources required to build and maintain resilient healthcare systems.
The aim of the event was for the participants to learn how they can improve access to healthcare services through the experience of improving access in intra and post-conflict settings in Yobe state.
Specific objectives of the learning event were as follows:
Provide overview of the conflict in Yobe state, how it affected the health system and the strategies deployed to improve access to healthcare intra and post conflict;
Learn from the beneficiaries in their own words on how access to healthcare services has been made easier and how this has improved the quality of their lives;
Share the experience and provide some detail on the health system strengthening interventions across some key pillars in the state;
Provide a medium where all can interact, network and build stronger personal and professional bonds and relationships across the participating state;
Learn from the participating states based on the interactions how Yobe can consolidate and further improve on its systems.
The MNCH2 team would like to extend a special thank you to all of the participants who engaged in thoughtful discussions and showed their dedication to improving access to healthcare services despite the conflict situation.
This report summaries the discussions and review of the event.