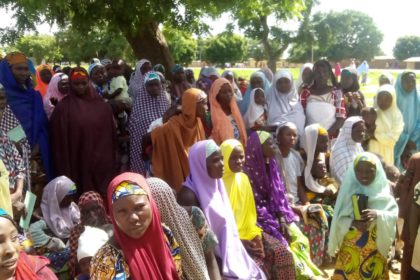 Universal health coverage (UHC) is a system that promotes access to quality healthcare to all citizens. It means that all people and communities can use the promotive, preventive, curative, rehabilitative and palliative health services they need, of sufficient quality to be effective, while also ensuring that the use of these services does not expose the user to financial hardship (WHO, 2018)[1]. It embodies three related objectives:
Equity in access to health services – everyone who needs services should get them, not only those who can pay for them;
The quality of health services should be good enough to improve the health of those receiving services; and
People should be protected against financial-risk, ensuring that the cost of using services does not put people at risk of financial harm (WHO, 2018)

[2]

.
However, the attainment of UHC is premised on the availability of a viable form of health insurance. Unfortunately, the Nigeria National Health Insurance Scheme established in 2005 has achieved less than five per cent coverage. This coverage rate is very slow especially considering the enormous resources that the country is endowed with. Other countries in Africa with fewer resources such as Ghana, although with a smaller population which started its health insurance scheme the same year with Nigeria, has grown its scheme to more than 50 per cent. The evidence further suggests that the level of out-of-pocket expenditure as a proportion of total health expenditure in Nigeria is still very high (72%)[3]. This is the highest Africa and one of the highest in the world.
To speed up the attainment of Universal Health Coverage, the 59th Nigeria National Council on Health in 2017 approved states to establish their own health insurance schemes. Following Council approval, many states including Lagos, Oyo, Ekiti, Delta, Bayelsa, Cross River, Akwa Ibom, Kwara, Abia, Adamawa, Kano, Anambra, Sokoto, and Enugu have established their health insurance schemes.
The Nigeria Maternal, Newborn and Child Health Programme in Northern Nigeria (MNCH2) is supporting its focal states including Kano, Katsina, Kaduna, Jigawa, Zamfara and Yobe to establish viable health insurance schemes in their respective states. For example, in Kano, MNCH2 supported the drafting of the bill and conducted advocacy for the passage and assent of the Kano State Contributory Health Care Management Agency (KSCHMA) Law, leading to its establishment in August 2016.
Through similar support and advocacy efforts, all other focal states have reached different stages in establishing their Health Insurance or contributory Schemes. The aim of the Schemes is to ensure that all residents in these states have access to effective, quality and affordable healthcare services through pre-payment to protect families from the financial hardship of huge medical bills paid out-of-pocket. Schemes are expected to cover all employees in the public and private sectors, including the self-employed and unemployed. MNCH2 has also been involved in providing technical assistance to States in form of sensitization meetings, training and development of strategic documents such as benefits packages, service lists and prices, operational guidelines as well as basic facts handbook and leaflets on health insurance/contributory scheme.
With functional healthcare insurance schemes, the first hurdle towards UHC is crossed. Now is the time for action to sustain and achieve the gains to ensure everyone and everywhere in our communities have access to quality healthcare that they need.