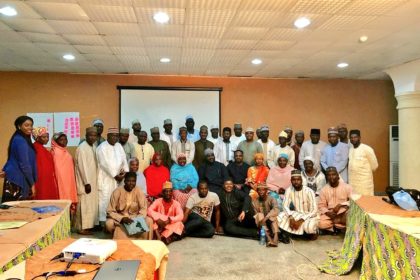 'Journalists are the storytellers that the public listen to and are charged with looking at a problem from many perspectives to develop that coherent narrative that speaks to their audience. These are qualities that most scientists and public health professionals don't bring to their jobs, nor are they always expected to or even should. As such, journalists play an important role for this very reason' (Cameron D. Norman)
Since its inception in 2014, MNCH2 has worked with the media in recognition of their important role in educating and advocating for better health care services for the public. The media is an integral part of the State-Led Accountability Mechanisms (SLAMs) that serve to advocate for better administration of health care services. The #sustainingMNCH2 Editorial Round-table made it possible for CEOs, Heads of Stations and Editors of partner media stations across the six MNCH2 states to have a forum to discuss state-specific sustainability and transition plans of the programme. The meeting allowed for media practitioners to openly discuss barriers that confront health journalism vis-a-vis their role in empowering the society to demand accountability from their leaders.
The one-day meeting concluded with media partners committing to drive media campaigns across issues such as inequity in distribution of health care workers; sensitisation of the public on several health services and packages, especially the free ones that are available to them in their various communities. Other issues such as programmes' budget tracking and insightful articles into the current state of health care services were listed among the areas of focus.
For a step by step account of the event, kindly check out the hashtag #sustainingMNCH2 on Twitter.